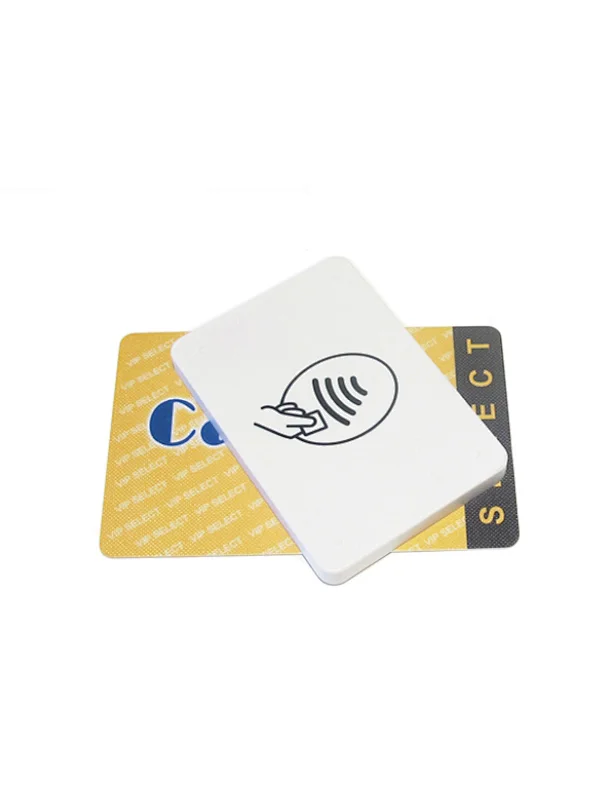 KD208 Bluetooth Reader&Writer
KD208 Bluetooth Reader&Writer
KD208 Bluetooth Reader& Writer
KD208 NFC Reader is a bluetooth smart card reader/writer developed based on 13.56 MHz Contactless (RFID) Technology. Compliant with the ISO 14443 A standard for Near Field Communication (NFC), it supports not only MIFARE? and other ISO 14443 A cards.
Specification
* Dimensions: 65.0 mm (L) x 46.0 mm (W)
* Interface: Bluetooth
* Operating Distance: Up to60 mm (depends on the tag type)
* Operating Frequency: 13.56MHz
* Protocol: ISO 14443A
* Operating Temperature: 0-55 °C
* Smart Card Interface Support: ISO14443 Type A MIFARE
* Operating System Support: Apple phone / Android
Features
* Adopt the Low power communication technology of Bluetooth 4.0BLE
* Built-in battery, can read card for more than 2 hours continuously.
* With Auto sleep function, automatic sleep without reading card for a long time.
* Offer SDK and sample code, easy for further development.
* Built-in Lithium Battery, Micro USB charging interface
* Small in size, light in weight.
* Application scenarios: Mobile attendance, identity recognition, etc.