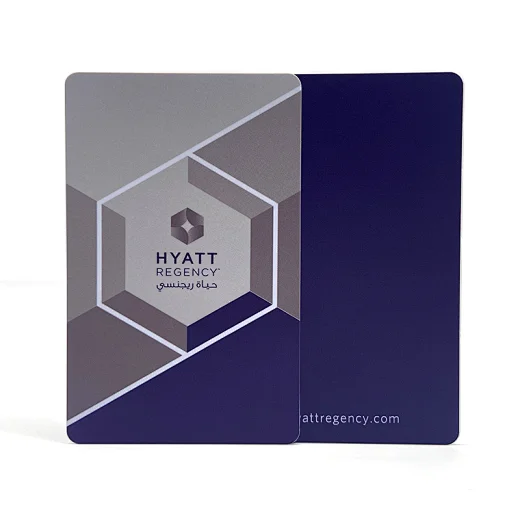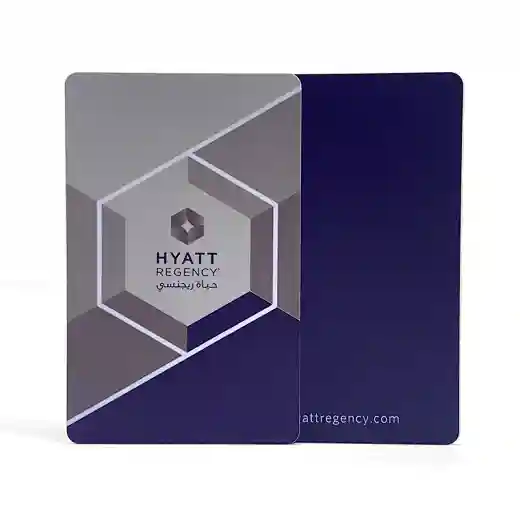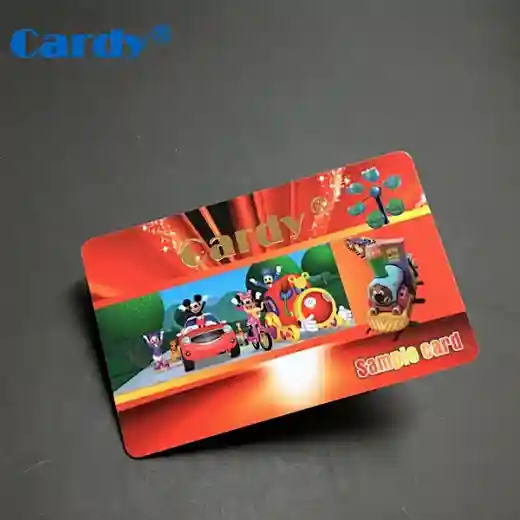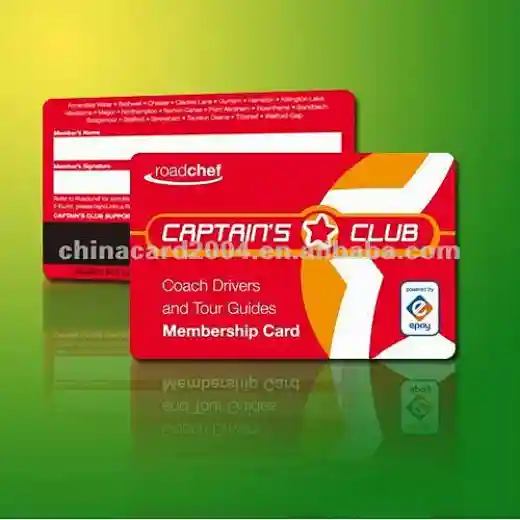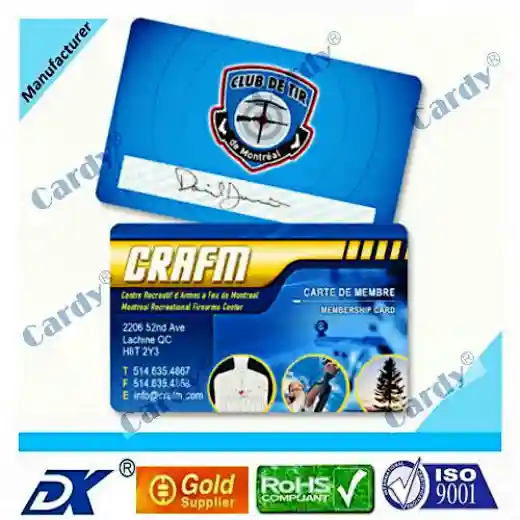 ISO14443A 13.56mhz High Frequency RFID Smart Card NFC Customized Card
NFC card
Country of Origin
Shenzhen
Special Features:Waterproof / Weatherproof
Communication Interface:RFID, NFC
Place of Origin:Guangdong, China
Brand Name:Cardy/OEM
Frequency:13.56Mhz
Material:PVC/PET/ABS
Size:85.5*54mm
Printing:CMYK 4C Printing/offsetting/silkscreen Printing
Signature panel:White/Transparent
Surface:Glossy, matte or frosted
Number printing:UV/Jet dot/Thermal transfer/Laser engrave
Application:Access control, Bank, Traffic, Club, Gym, etc.
Craft:Laser CodeUV InkSerial NumberEmbossingThermal Printing
Surface Finish:Glossy.frosted.matte
Chip:S50 , F08 , H9 , MIFARE Ultrlight C ect.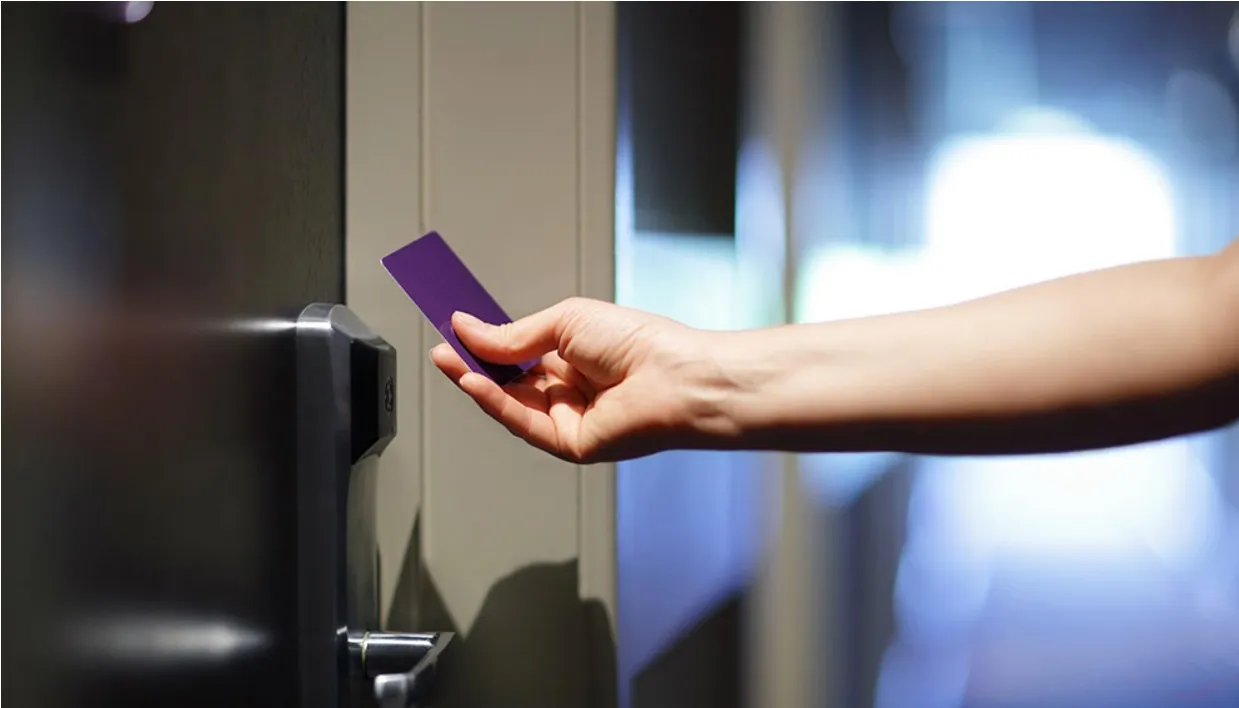 RFID cards are a common form of packaging for RFID tags. They are secure, convenient, and durable. They are very suitable for access control, payment, identification, and other applications. According to the frequency, there are three types of RFID cards: 125KHz card, 13.56MHz HF card, and 860-960MHz UHF card. If you want to learn more about RFID cards or you are looking for some RFID cards, here is the right place, we have all kind of RFID cards, whatever materials or chips, we can meet you !
MIFARE DESfire EV1, MIFARE DESfire EV2, MIFARE DESfire EV3 , TK4100 , EM4200 , EM4305 , T5577 , S50 , F08 , MIFARE Ultrlight C , H3 ,FM4442 , FM4428 , H3 ,FM11RF32 ,
H9 etc.

Frequency and reading distance

LF, 125KHz, Reading distance ≤ 6cm
HF, 13.56MHz, 1cm ≤ Reading distance≤ 5CM
UHF, 860-960KHz, 1M ≤Reading distance ≤ 10M

Corporations, Hotel, Bank, Supermarket, Club/SPA Membership Management, advertisement, Health care, School, Campus one-card,
Loyalty card, Bus- stored value card, Travel, Public transportation, Access Control & Security, freeway collection toll,Parking and Payment, Time Attendance, Event ticketing,Residential management etc.

a. Glitter gold/silver background
b. Loco 300oe/600oe magstripe , Hico 2750oe/4000oe magstripe
c. Thermal printing/UV spot logo /DOD/Inkjet printing serial/Laser engraving
e. serial or UID numbers
d. Magnetic stripe(300oe, 2750oe), Barcode
e. Encoding and Encryption, Chip encoding
f. Anti-metal layer , Back adhesive , Epoxy cover

Lead time

7-10 Work days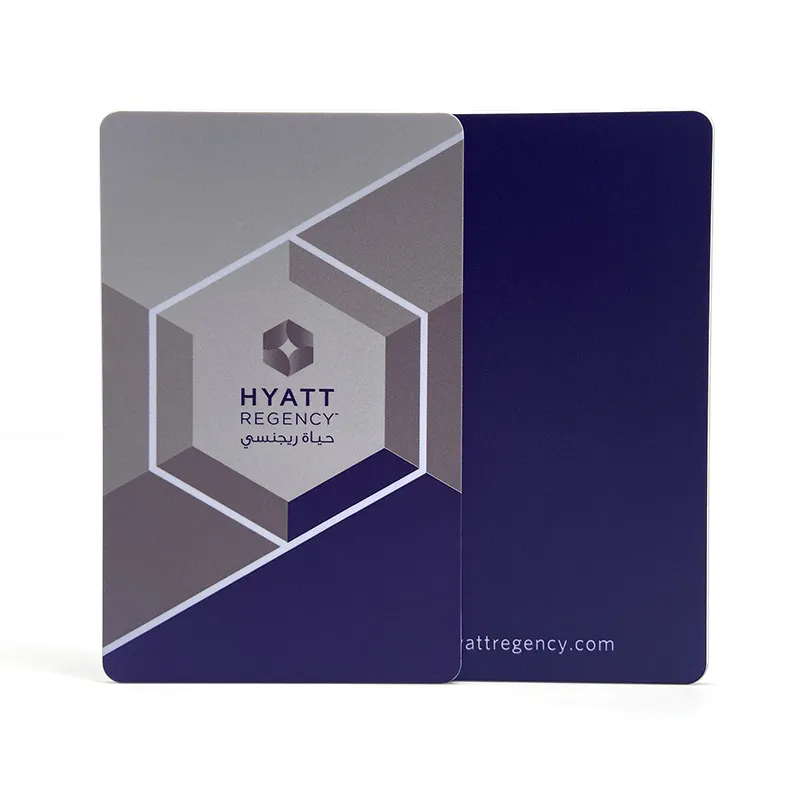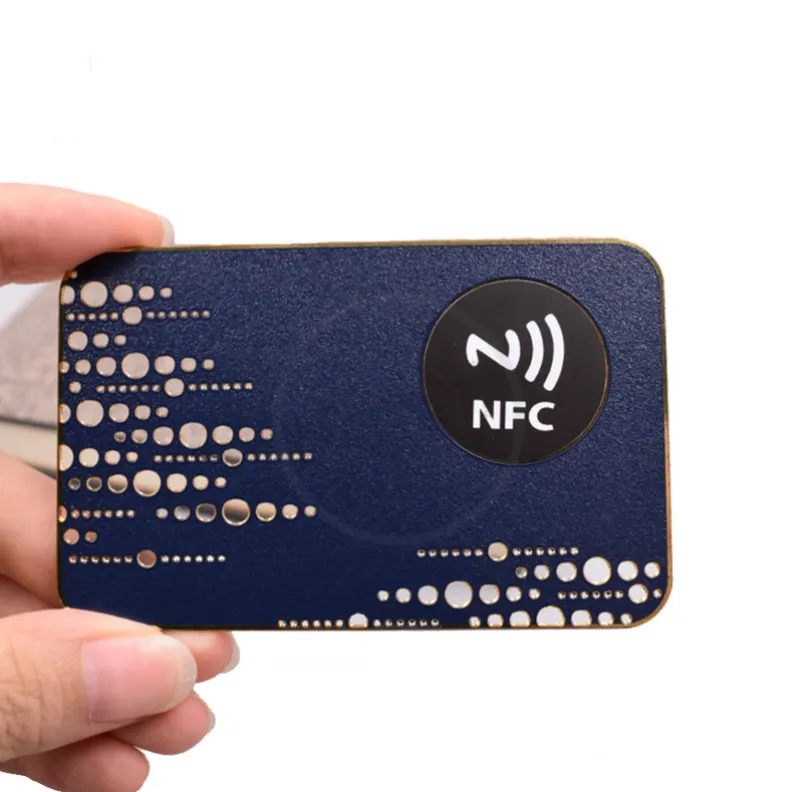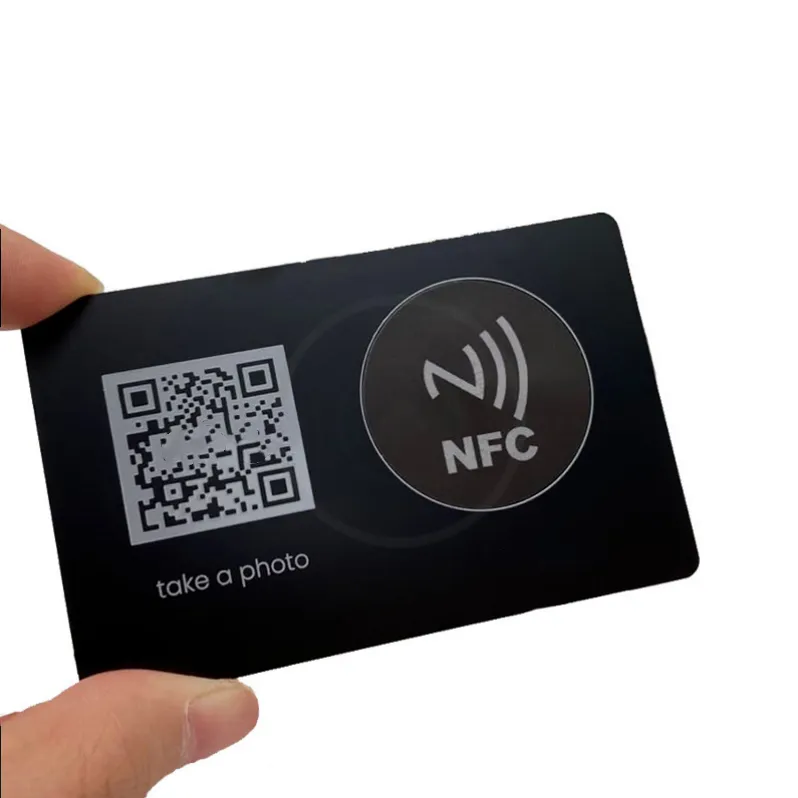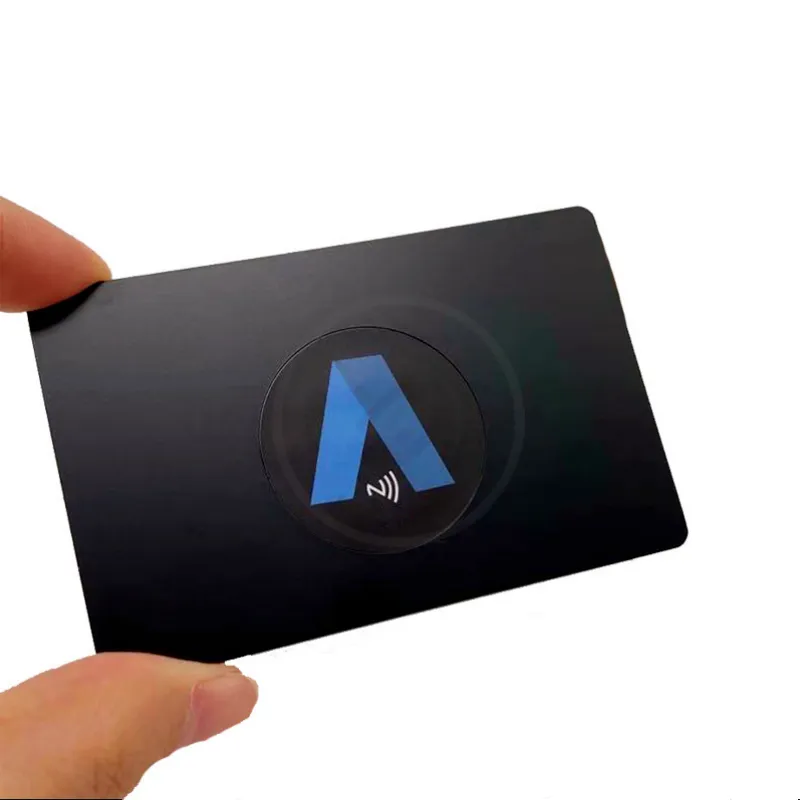 HF rfid card (13.56mhz high frequency rfid card) is widely used RFID technology. The chip we embed in the card is original from original chip company. Each of HF rfid card have a unique seiral number. It is great solution for access control, Public transportation, Electronic toll collection, Loyalty cards, Event ticketing, Car parking, Electronic ticketing in public transport, Road tolling, Airline tickets, Home automation and appliances, Consumer electronics, Healthcare, Printers, Smart meters, Library and rental services, Healthcare, Ski ticketing, Asset management and smart shelf solutions, Factory automation etc. We manufacture both blank card, and pre-printed 13.56MHZ rfid card. They all have an integrated circuit (IC) and antenna inside of them. Data is transferred via this antenna.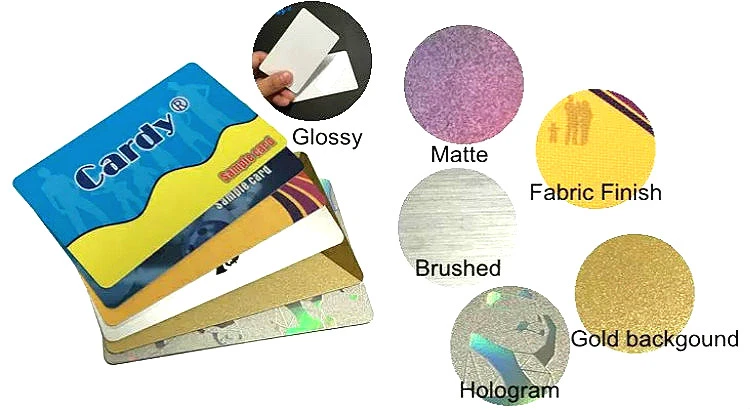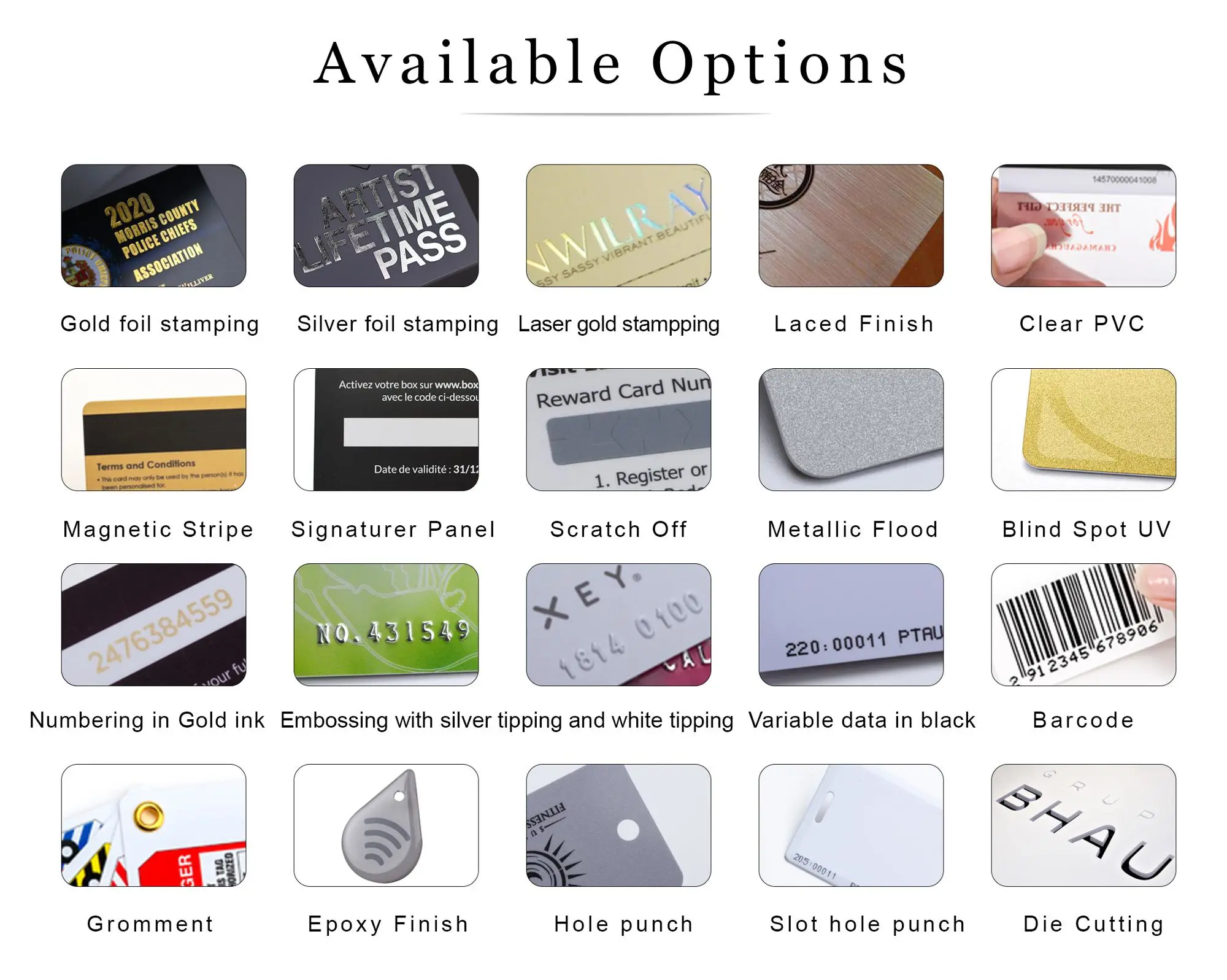 Access control and security systems
can use electronic tags, and one card can be used for multiple purposes, such as work permits, access permits, parking permits, hotel accommodation permits, and even travel passports. The use of electronic tags can effectively identify personnel, carry out security management and efficient charging, simplify entry and exit procedures, improve work efficiency, and effectively carry out security protection. The system will automatically identify the identity when a person enters and exits, and an alarm will be issued when an illegal intrusion occurs.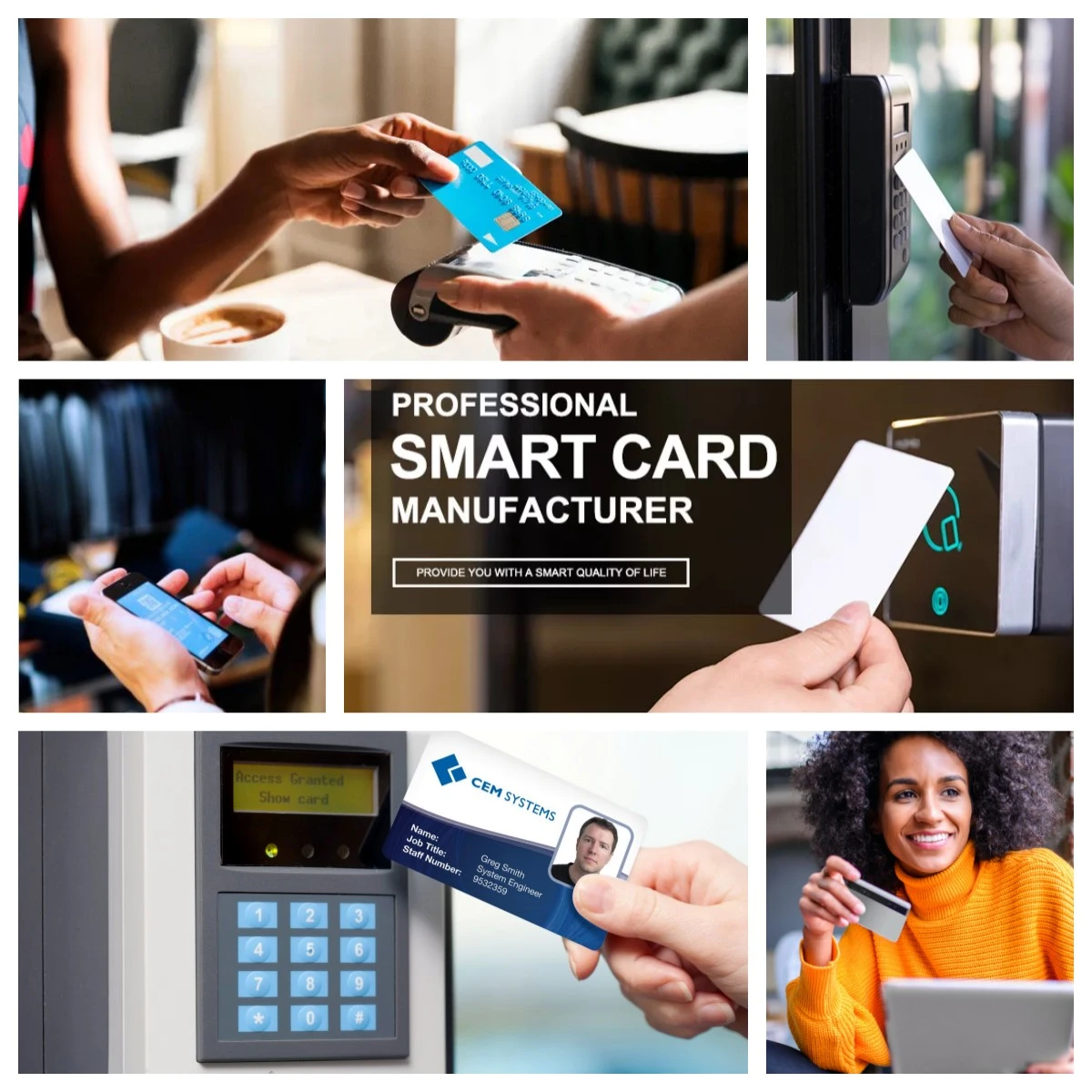 RFID Smart cards have many applications not only in the financial and payment industry, but also in gyms, restaurants, libraries, playgrounds, identity management, access control, logistics, healthcare, transportation, parking systems, mobile communications, and more.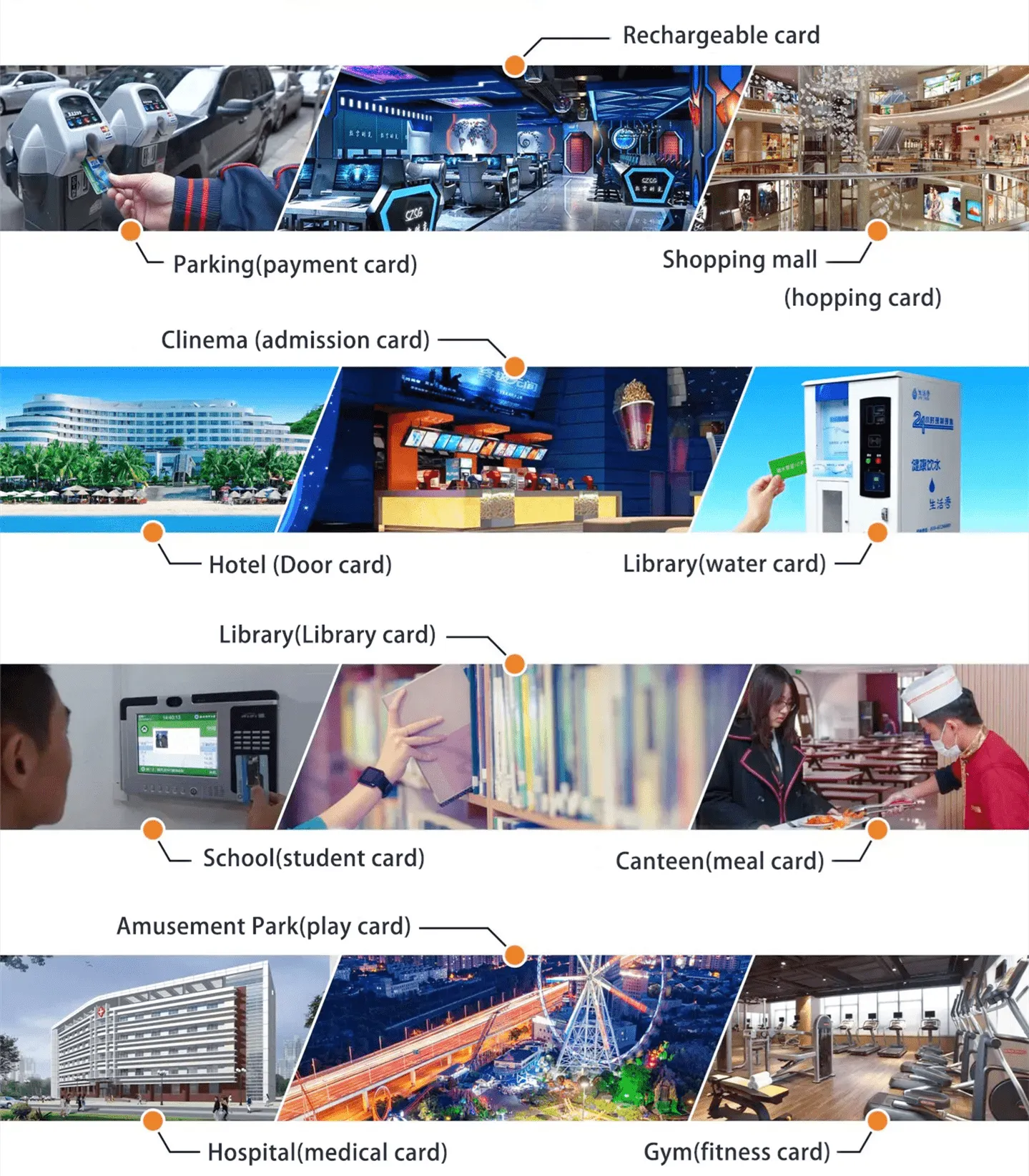 Advantage
* 18+ YEARS
Self-owned brands (

Cardy®

) has a good reputation in IoT industry since 2004

* LARGE PRODUCTION CAPACITY
100 million pcs products per year

* R&D
Devotes more than 30% of the company's profits to R & D and improve equipments
30 patents and software copyrights

* QUALITY CONTROL
100% inspection for the IPQC and QA

* SHORT PRODUCTION TIME
24 hours uninterrupted production line with three shifts
1 million products can be finished within 2 weeks

* ORIGINAL FACTORY PRICES
8000㎡factory with full automatic production lines

* PREMIUM SERVICES
24 hours online services
Trade assurance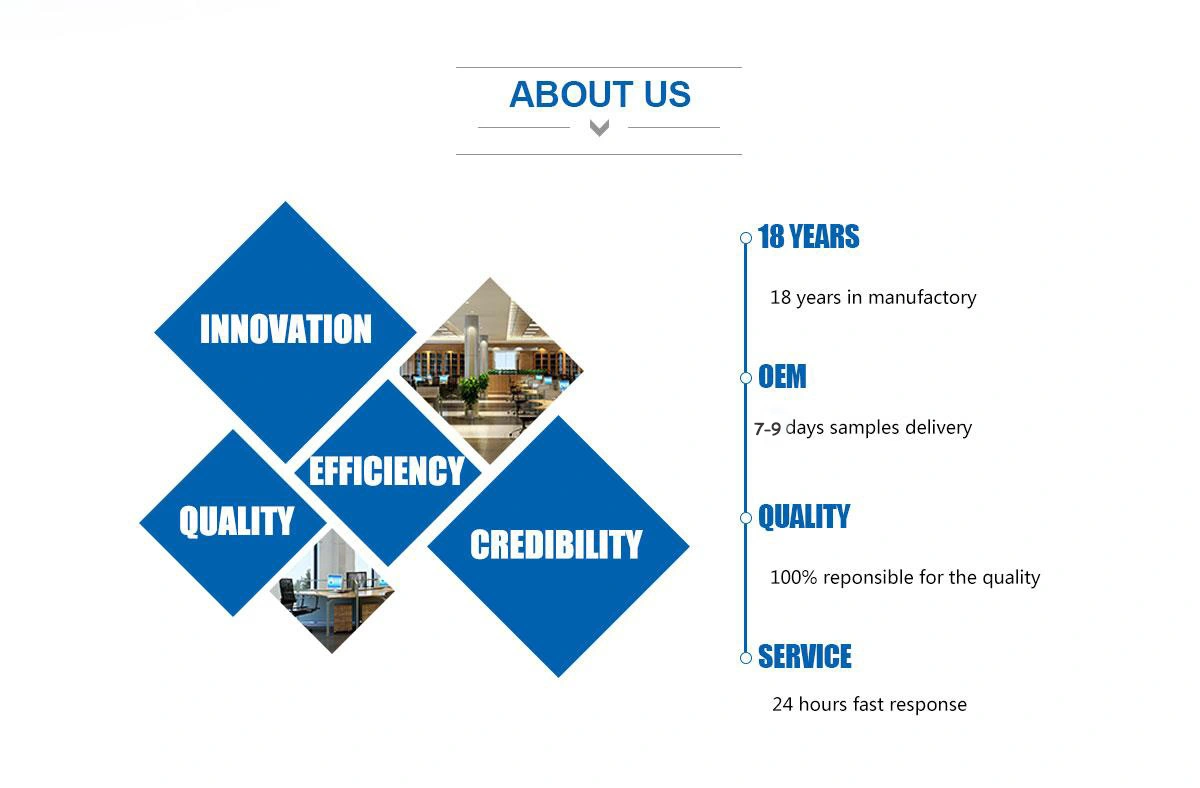 Shenzhen Cardy Intelligent Co.,Ltd
Headquartered in Nanshan District, Shenzhen, Cardy was established in 2004. It is a manufacturer specializing in the R&D, production and sales of RFID/NFC cards, tags, key-chains, wristbands and card readers of its own brand (Cardy® ) , It is a first-class supporting manufacturer and a provider of solutions to the Internet of Things industry. We have a modern production base of 8,000 square meters, 33 Full- Automatic Inlay Production Lines, Independent COB Binding Department, Full- Automatic Punching Machine, Full-Automatic Laminator, Capable of producing and an annual production capacity of more than 100 million pieces.Well- Equipped Machine, Professional Workers and Strict QC can ensure our goods quality ! With excellent quality, reasonable price, innovative design and effective service, our products have won a good reputation all over the world.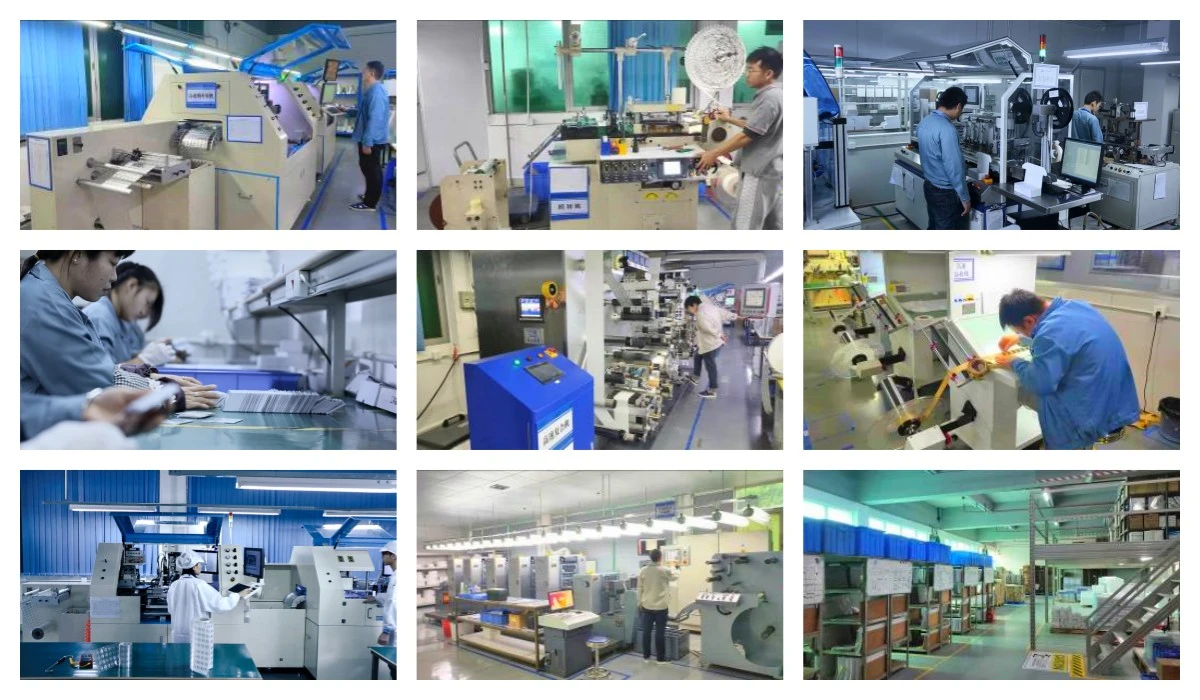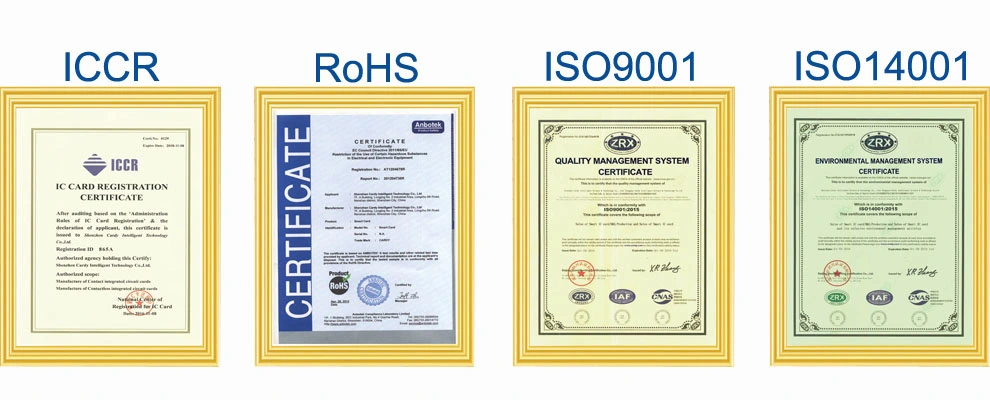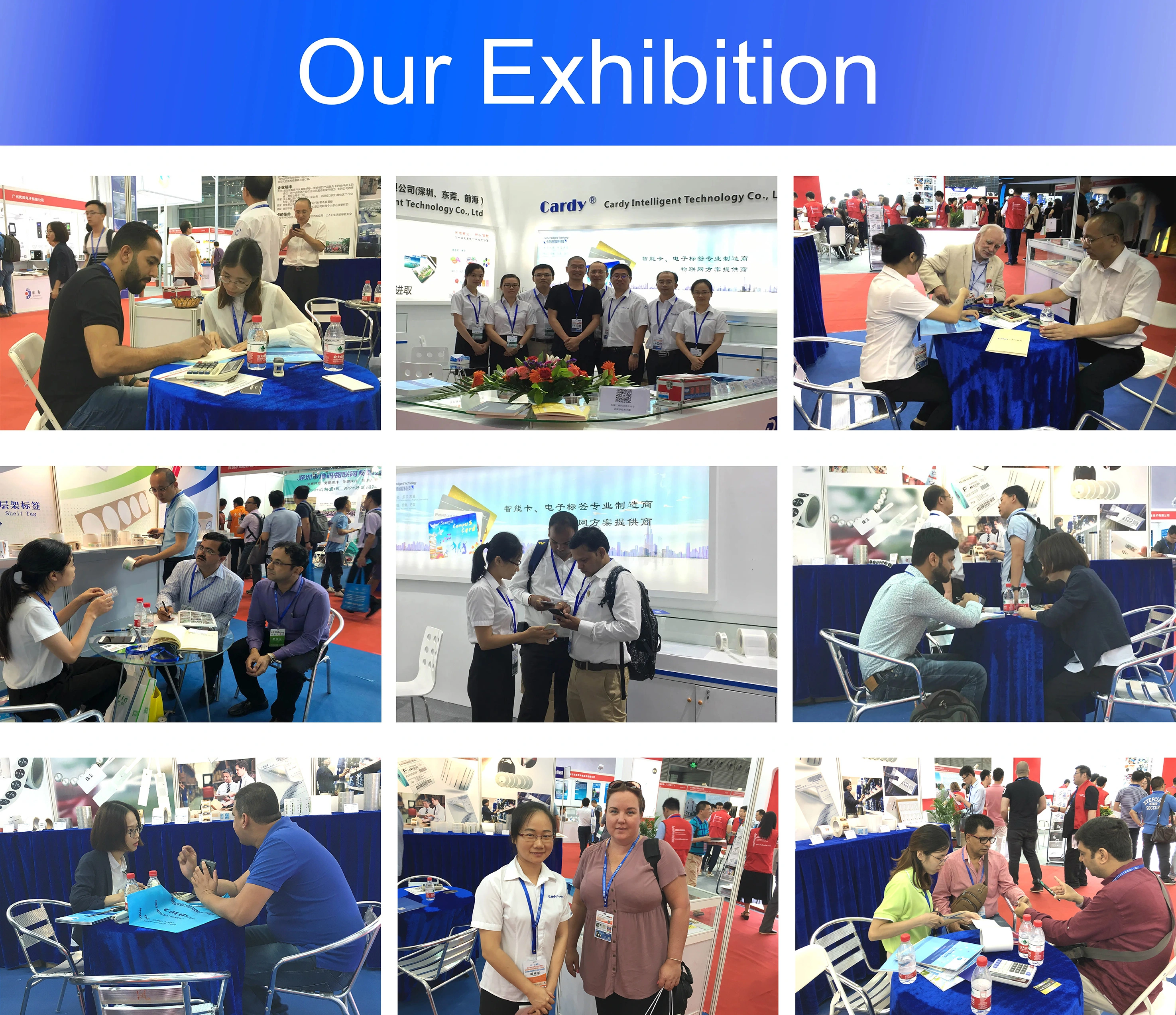 You can choose to ship with DHL,UPS, TNT,FEDEX,EMS door delivery service, also you can choose to ship by air cargo and sea cargo. It depends on your need.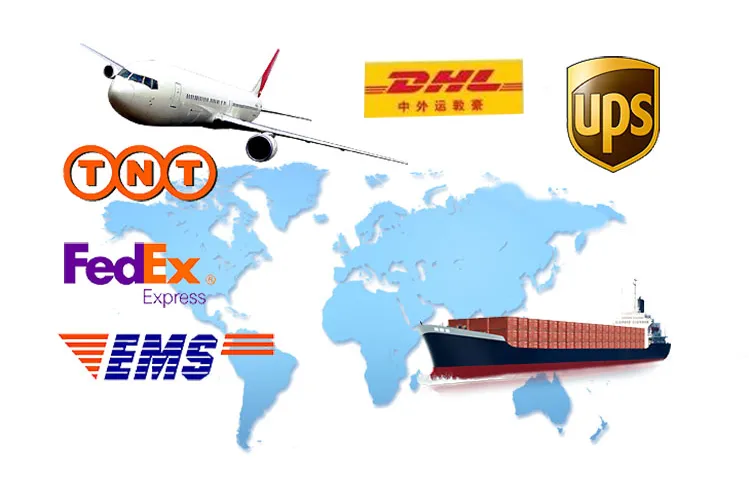 1. Why consult us?
· We have 18 years of factory, rich experience and strong customization ability to meet your needs to the greatest extent. · We have long-term and stable material suppliers with reliable sources and strong timeliness. · Strict QC factory - There are at least 4 QCs in the production process to ensure product performance. · Strong technical team - solve problems quickly, creatively design new products, the latest RFID products come from us.
2. Can you provide free samples?
· Yes, we are happy to send you some samples for your reference. Samples are free, you just need to deal with shipping.
3. Can you customize products?
· All our products can be customized including material, size, thickness and logo. We can serve ODM and OEM.
To avoid mistakes,We recommend that customers can provide design files in formats such as AI or PDF. 4. What is the production time? · Sample time: 1-5 days
2. Bulk order 7-15 days . For large orders, please contact our seller .
Note: Our factory can provide flexible production time, if you have requirements for production time,Please contact us and we can support your schedule well.
5. How to solve the quality problem of the product?
· Please don't worry, we will check them one by one before shipment, our factory do 100% QC of products to make sure 100% products are perfect quality before shipment, make sure the quality before you
receive it.
If there is a problem after sale, if a large number of products cannot be used,
we will always solve the problem with you.