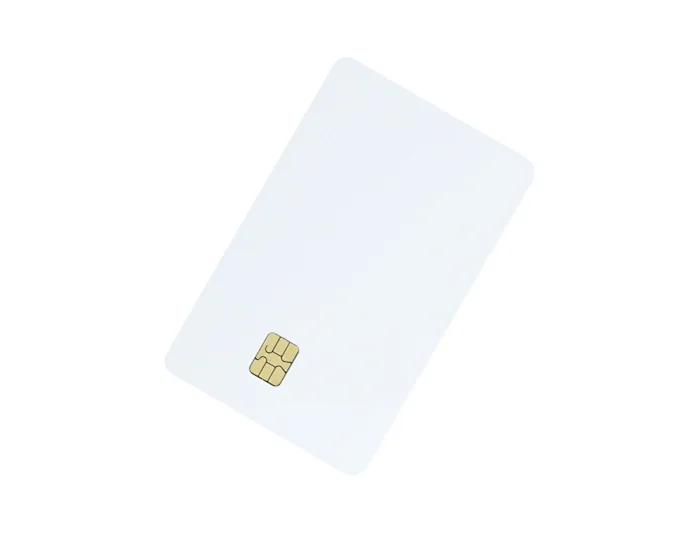 Custom PVC card RFID Contact IC Smart Blank Card with FM4442 Chip
$0.28 - $0.38
Product details

Smart blank chip card 13.56MHz Read Only for Entry Access Control System White
IC blank card is made of ABS; rectangle shape without holes.
The 13.56MHz smart card only can read, can not be reprogrammed or rewrite.
This proximity IC card has characteristics of waterproof, easy to carry, durable and long service life.
The RFID IC card is widely used for identification, such as door entry access control system, residential property elevator and parking lot management, highway toll, public transportation, hotel management, etc.
Note: Individuals cannot use it directly; it needs to be entered into the system by the property staff or management staff and then activated to use.

Color: White
Material: ABS

Chip:FM4442 Chip card


Shape: Rectangle
Applicable Frequency: 13.56MHz
Body Size: 85.5x54x0.8mm / 3.37x2.13x0.03 inch (L*W*T)
Package Includes: 10 x IC Card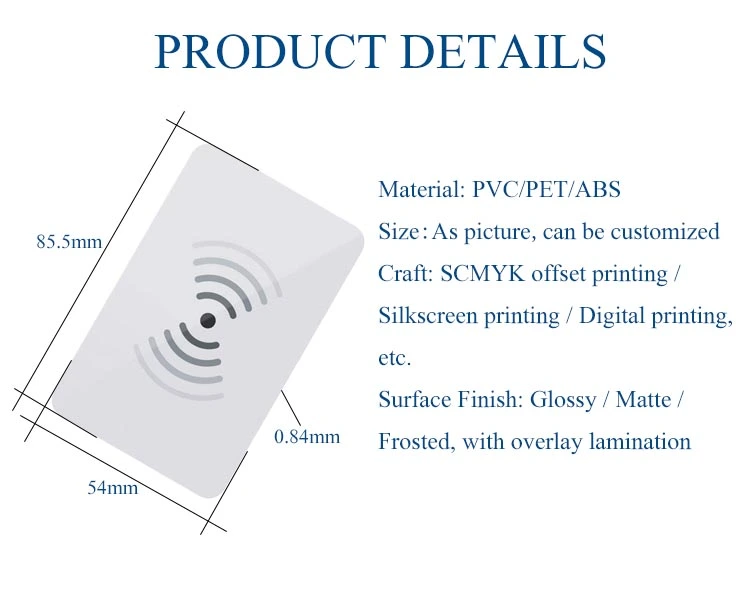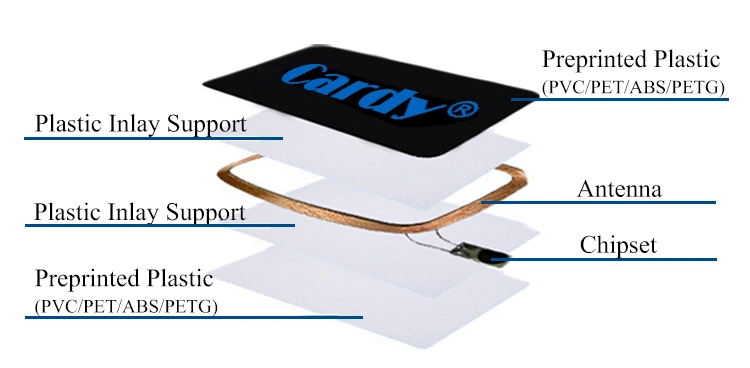 Printing equipment:
Heidelberg offset printing machine

Magnetic Stripe Line:
* Low-coercivity (loco) at 300 Oe or 600 Oe;
* High-coercivity (hico) at 2750 Oe or 4000 Oe.
Loco is mainly used for membership card, loyalty card, points card, etc;
Hico is mainly used for bank card, access control card, hotel key card and some other cards which requires a higher security and
complexity.
Different Frequencies Reading Distance:
LF(125KHz) ≤ 0.1M
0.1M ≤ HF(13.56MHz) ≤ 1.2M
2M ≤ UHF(860-960KHz) ≤ 10M

Card Printing:
CMYK Offset printing / Silk screen printing / Digital printing

 
technology is beginning to establish itself as a smart solution to everyday problems. Card uses range from Access Control, Live data collection/transfer,
contactless payments and many, many more.Quickly becoming a 
widespread phenomenon.
That work with most major lock manufacturers' RFID guestroom lock systems, including:
Onity, Saflok, Kaba,Salto and MIWA, etc. We will provide a sample pack for testing
the exact RFID chip card to your system.
We apply strategic and creative thinking to solving our clients' problems. Our end products are strategically crafted solutions that work and just look amazing!