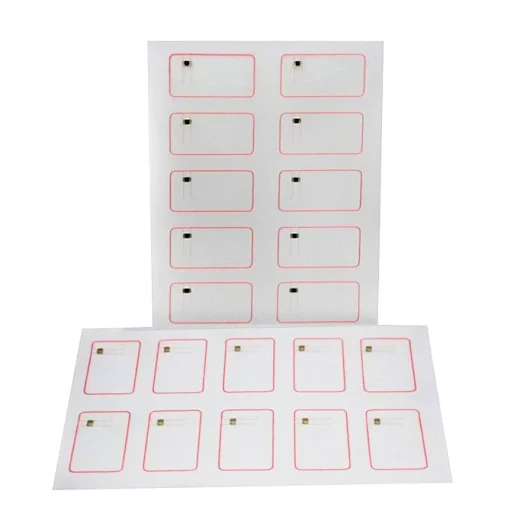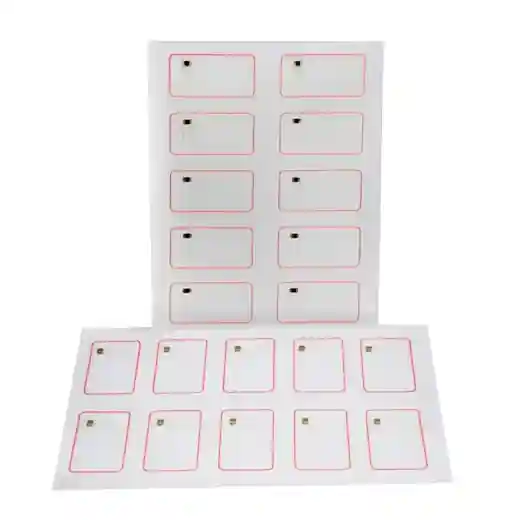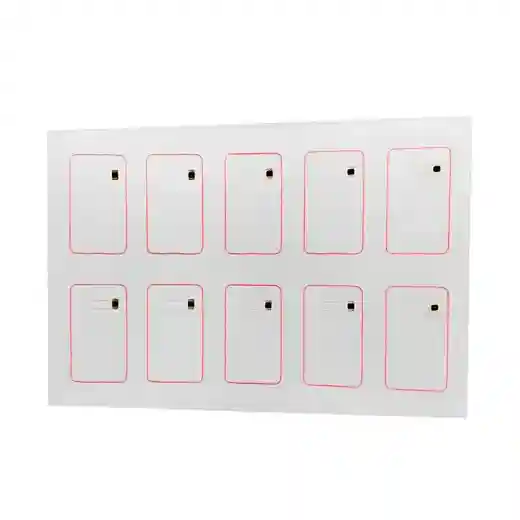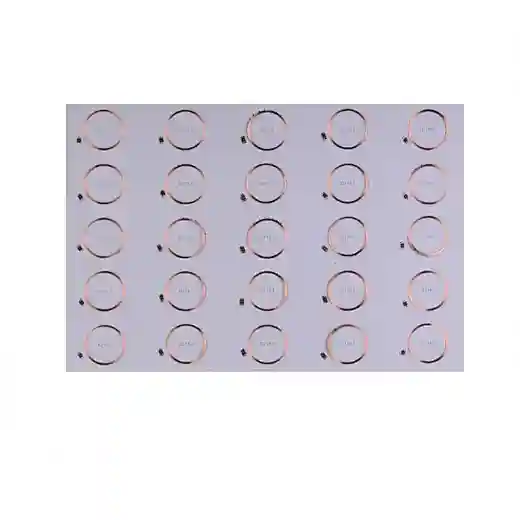 Alien 9662 Wet/Dry Inlay UHF tag RFID 860-960MHZ H9/U7/U8 chip Label Sticker ISO18000-6C
H9/U7/U8 chip Label Sticker
Country of Origin
Shenzhen
Place of Origin:Guangdong, China
Brand Name:Cardy
Type:Uhf Rfid Tag, Uhf Wet Inlay, RFID Label/Sticker
Special Features:Waterproof / Weatherproof
Network:None
Application:Outdoor, Asset, logistic, packing management,Industrial Accessorie etc.
Material:Paper/PVC/PET
Color:Can be printing as your requirement
Installation:Screws or aluminum rivets/ glue, double-sided adhesive
Read Distance:1-5m(depends on the reader and enviroment)
Features:Waterproof, Acid and Alkalis resistant
Size:Customized Size
Chip:H9/U7/U8/U9/R6
Keyword:uhf Rfid Tag
Frequency:860-960MHz

UHF RFID Tags

is an emerging IoT technology that is gaining adoption across multiple industries because its combination of low-cost tags and several-meter read range. Inventory management, asset tracking and authentication solutions are just some of the useen cases by RFID in retail, logistics, supply chain, healthcare, airline baggage, automotive and manufacturing. Here is a sample of different tag types and inlays available on the market today.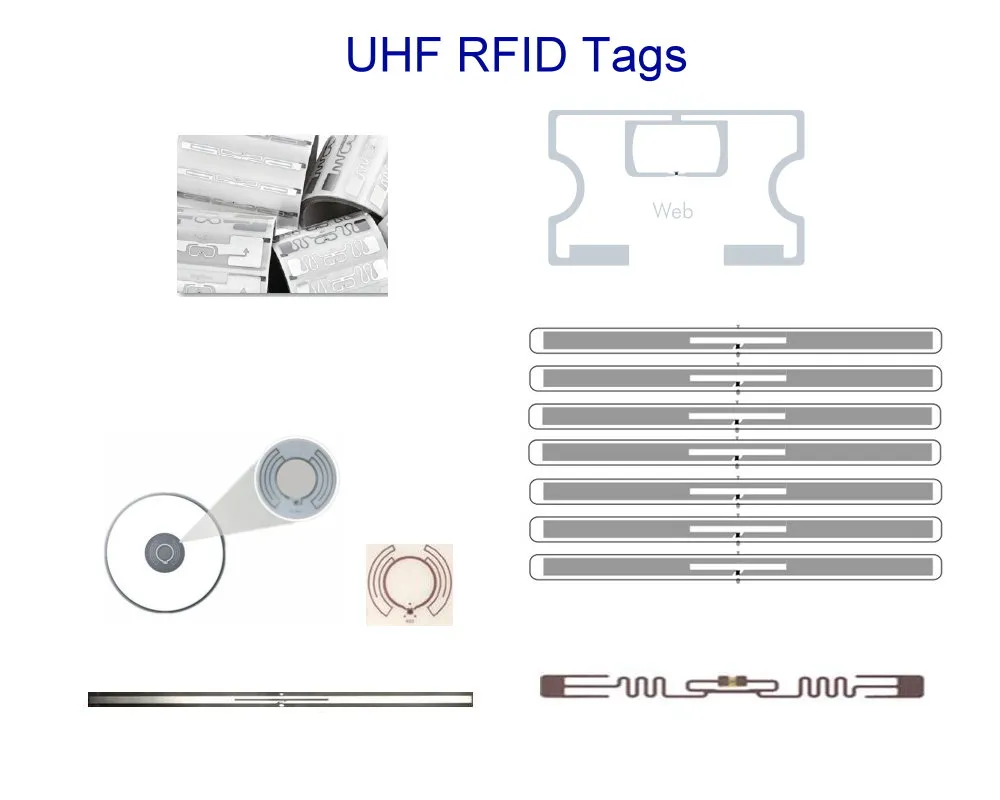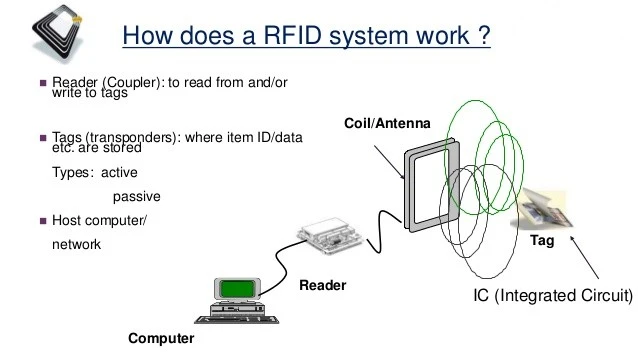 Tag chips are the brains within the RFID tag; they include basic radio blocks, a state machine controller and non-volatile
memory.Tag chips are usually 300-400um per side which is about the size of a grain of salt. The chips have bumps or pads for electrical contact with the antenna. High precision pick and place machines are used to place and glue the tag chip in place.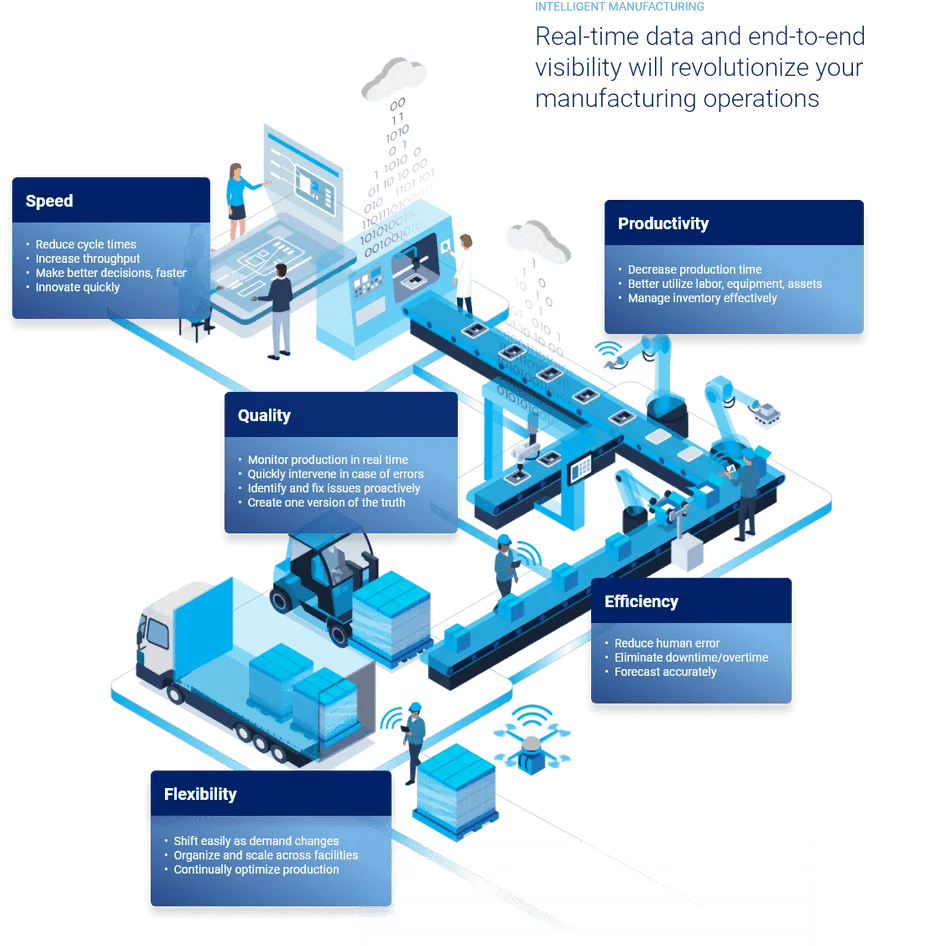 Material

Paper/PVC/PET

Size

Customized

Thickness

0.35mm or customized

R6, R6-P, U9, H9, H3, ICODE SLI X, NTAG213, NTAG215, NTAG216, F08 , S50, MIFARE Ultrlight C , etc.

Frequency and reading distance

LF, 125KHz, Reading distance ≤ 6cm

HF, 13.56MHz, 1cm ≤ Reading distance≤ 5CM

UHF, 860-960KHz, 1M ≤Reading distance ≤ 10M

Offset Printing/CMYK printing (Heidelberg offset printing machine)

a. Anti-metal layer , 3M adhesive ,

b. Serial or UID numbers

printing

d. Encoding and Encryption

2000pcs or 3000pcs/reel for tags

5000pcs/Reel for inlay(Dry inlay or Wet inlay )

Anti-static bag vacuum packing, waterproof, Anti-static, anti-collision.

Certification

ROHS/CE/ISO

Lead time

3-5 Working days

Frequency

 

ISO/IEC 18000-6C

EPC Class1 Gen

 

 

 

 

 

 

 

 

 

H3

96 bits / 512 bits

H4

128 bits / 128 bits

H9

96 bits / 688 bits

M4E

496 bits / 128 bits

M4QT

128 bits / 512bits

M4D

128 bits / 32 bits

M4I

256 bits / 480 bits

MR6

96 bits / 0 bits

MR6-A

96 bits / 0 bits

MR6-P

128 bits / 32 bits

M730

128 bits / 0 bits

M750

96 bits / 32 bits

M770

128 bits / 32 bits

M775

128 bits / 32 bits

M780

496 bits / 128 bits

M781

128 bits / 512 bits

Ucode 7

128 bits / 0 bits

Ucode 7m

128 bits / 32 bits

Ucode 7xm

448 bits / 1024 bits

Ucode 8

448 bits / 2048 bits

Ucode 8m

128 bits / 0 bits

Ucode 9

96 bits / 0 bits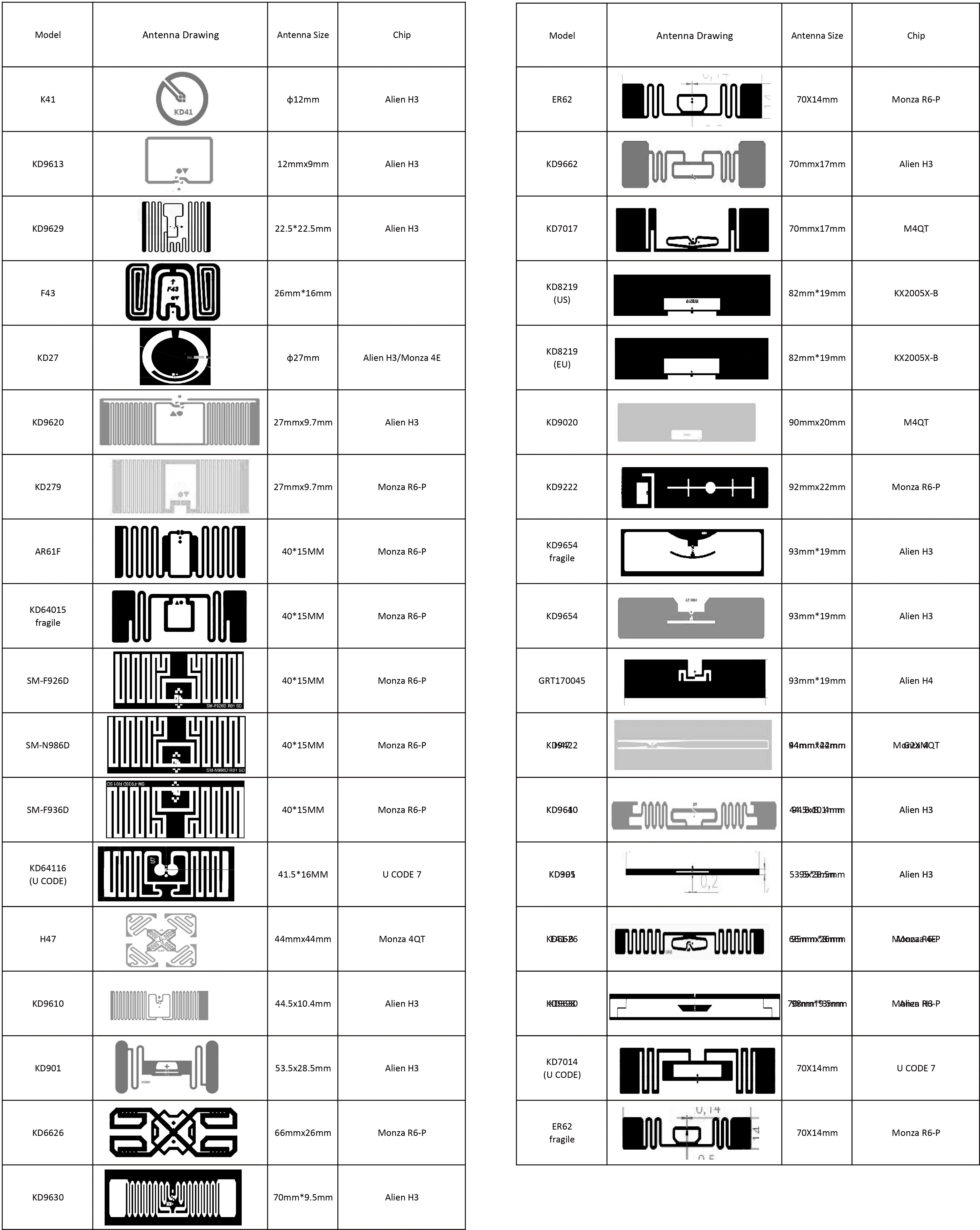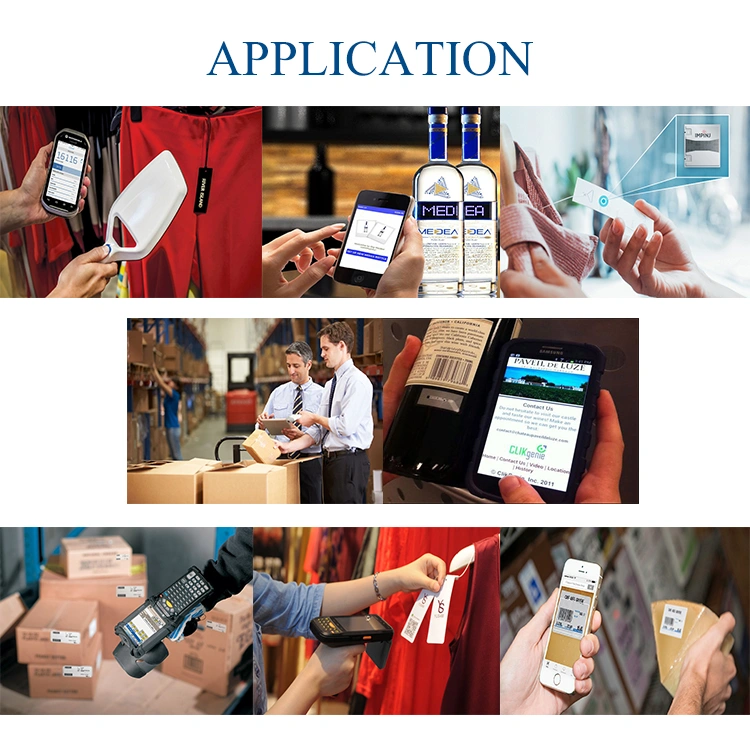 a. Libraries: Bookstores, libraries, publishing houses and other applications b. Retail: Real-time statistics of commodity sales data, replenishment, anti-theft. c. Manufacturing industry: real-time monitoring of production data, quality tracking, automated production. d. Clothing industry: automated production, warehouse management, brand management, single product management, channel management. e. Logistics: cargo tracking in the logistics process, automatic information collection, warehouse applications, port applications.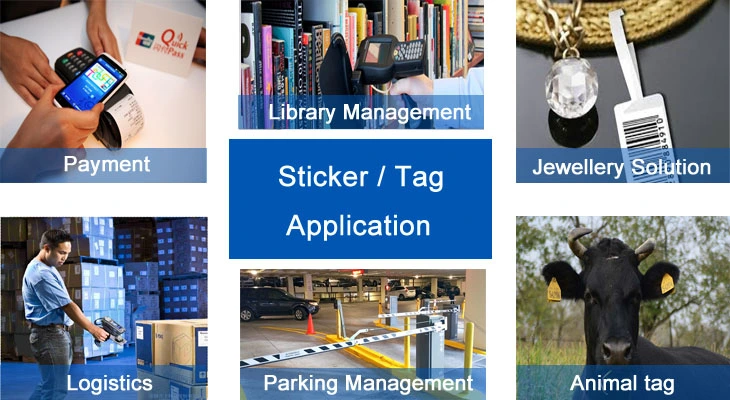 f. Anti-counterfeiting: anti-counterfeiting of valuables (cigarettes, alcohol, medicines), anti-counterfeiting of tickets, etc. g. Clothing industry: automated production, warehouse management, brand management, single product management, channel management. h. Asset management: all kinds of assets (precious or large quantity and high similarity or dangerous goods, etc.) i. Transportation: high-speed non-stop, taxi management, bus hub management, railway locomotive identification, etc. j. Automobile: manufacturing, anti-theft, positioning, car key. k. Animal identification: identification and management of training animals, livestock, pets, etc.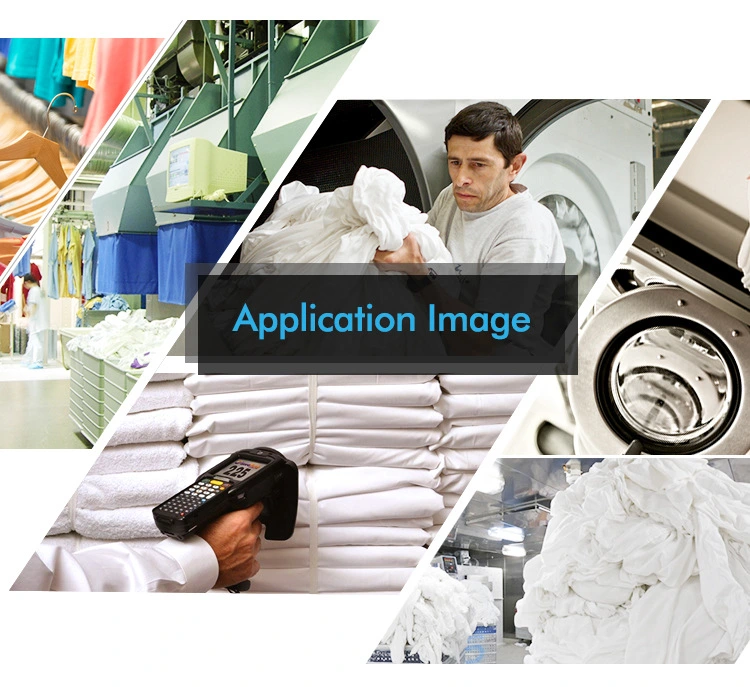 Advantage
* 18+ YEARS
Self-owned brands (KD, CARDY) has a good reputation in IoT industry since 2004

* LARGE PRODUCTION CAPACITY
100 million pcs products per year

* R&D
Devotes more than 30% of the company's profits to R & D and improve equipments
30 patents and software copyrights

* QUALITY CONTROL
100% inspection for the IPQC and QA

* SHORT PRODUCTION TIME
24 hours uninterrupted production line with three shifts
1 million products can be finished within 2 weeks

* ORIGINAL FACTORY PRICES
8000㎡factory with full automatic production lines

* PREMIUM SERVICES
24 hours online services
Trade assurance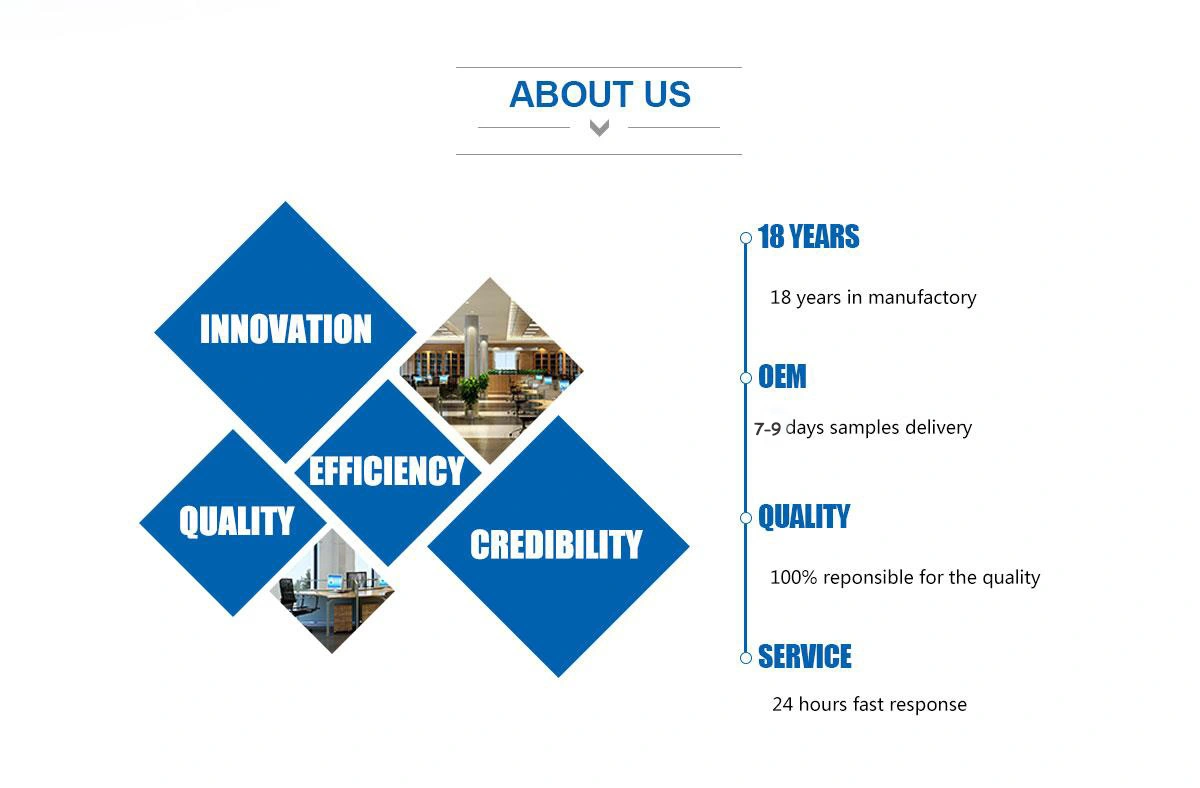 Shenzhen Cardy Intelligent Co.,Ltd
Headquartered in Nanshan District, Shenzhen, Cardy was established in 2004. It is a manufacturer specializing in the R&D, production and sales of RFID/NFC cards, tags, key-chains, wristbands and card readers of its own brand (Cardy® ), It is a first-class supporting manufacturer and a provider of solutions to the Internet of Things industry. We have a modern production base of 8,000 square meters, 33 Full- Automatic Inlay Production Lines, Independent COB Binding Department, Full- Automatic Punching Machine, Full-Automatic Laminator, Capable of producing and an annual production capacity of more than 100 million. pieces Well- Equipped Machine, Professional Workers and Strict QC can ensure our goods quality! With excellent quality, reasonable price, innovative design and effective service, our products have won a good reputation all over the world.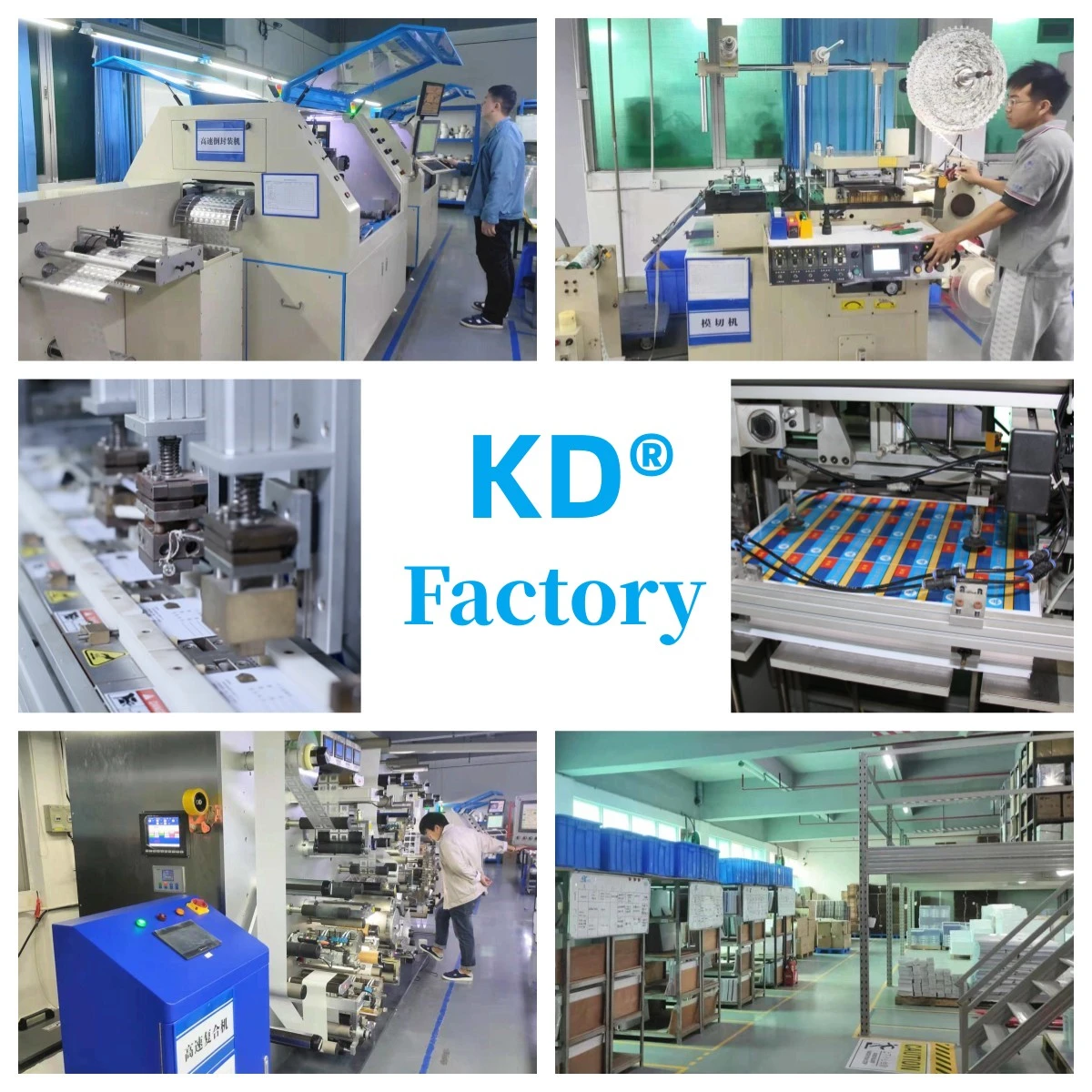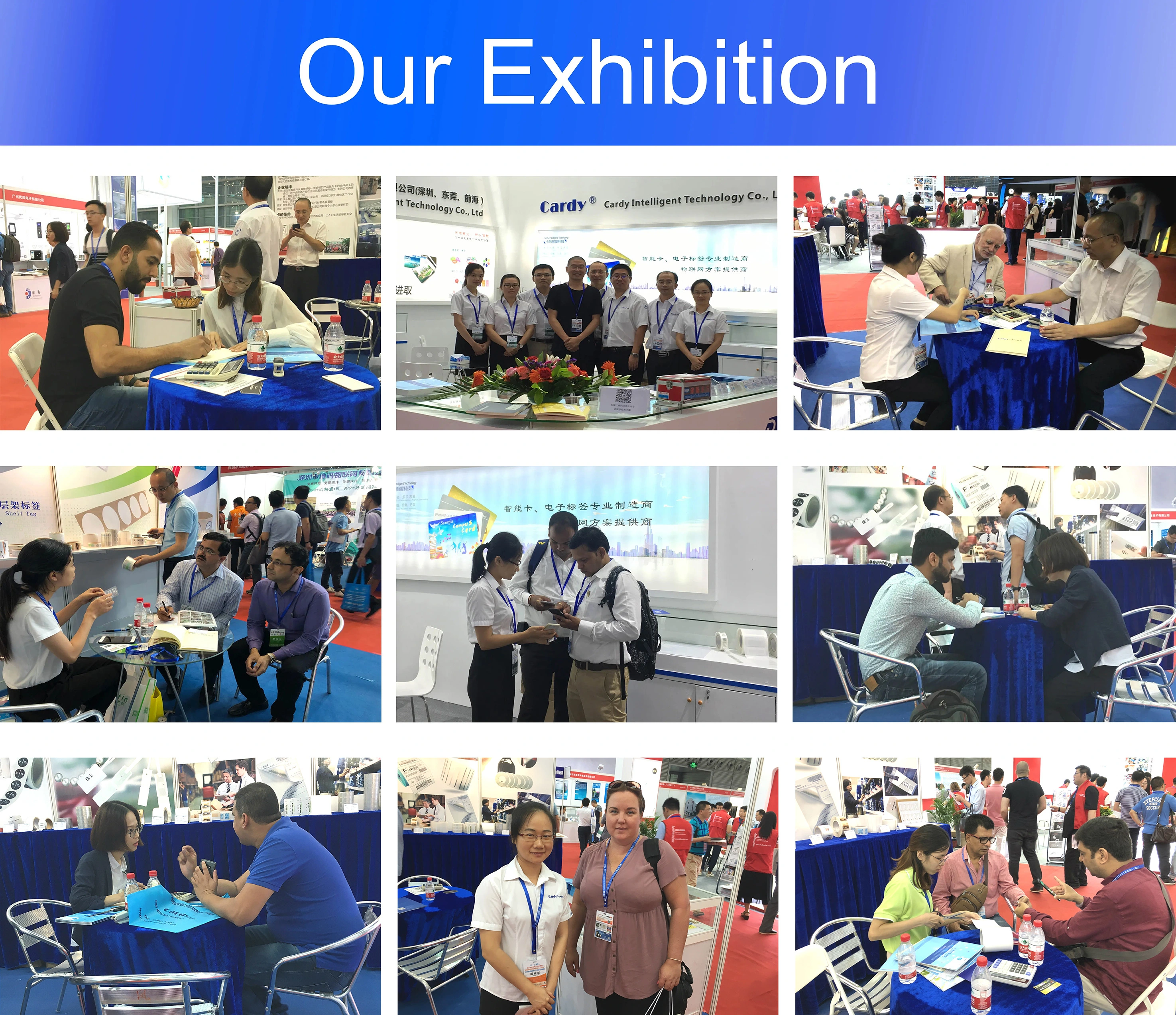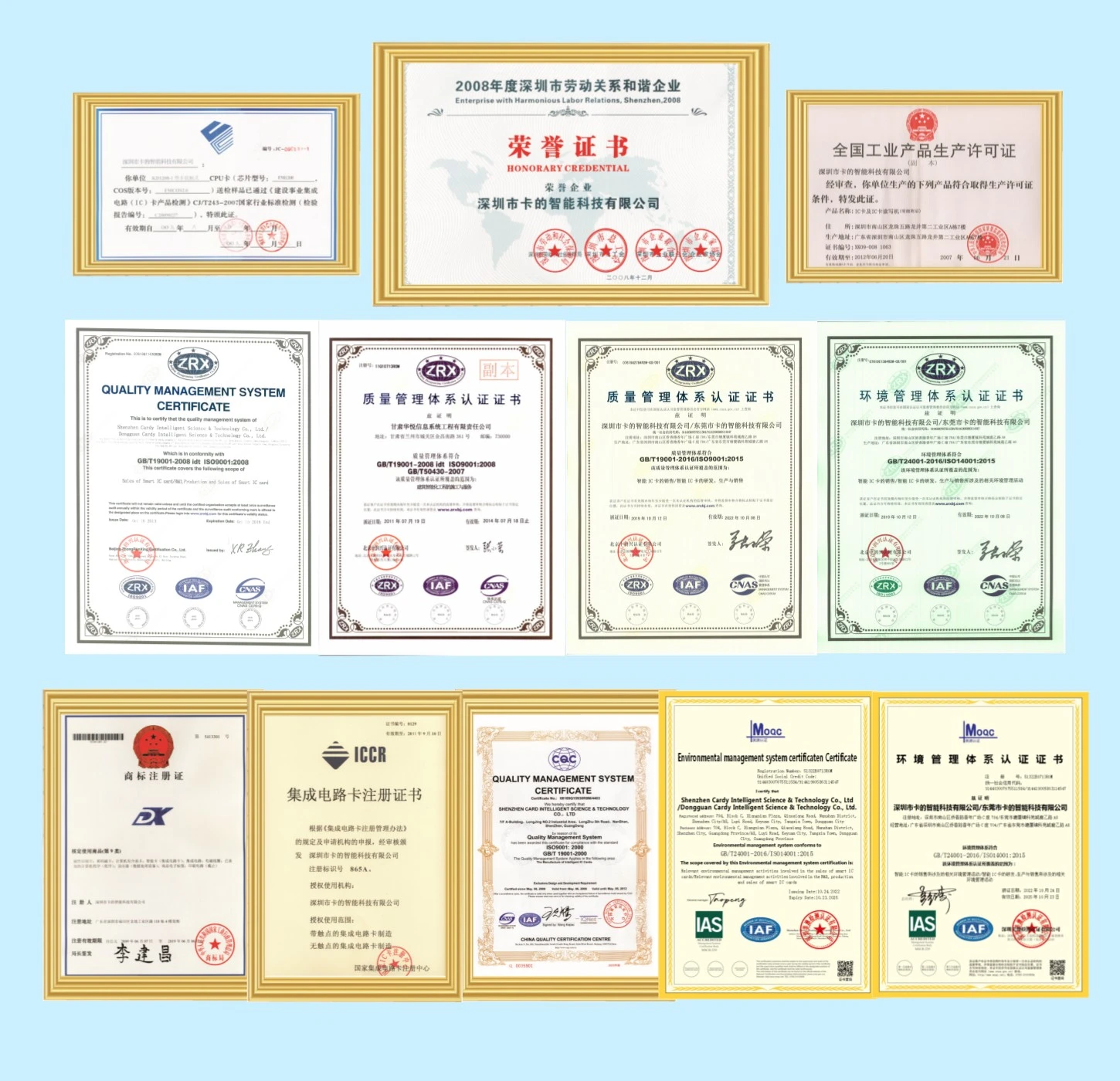 You can choose to ship with DHL,UPS, TNT,FEDEX,EMS door delivery service, also you can choose to ship by air cargo and sea cargo. It depends on your need.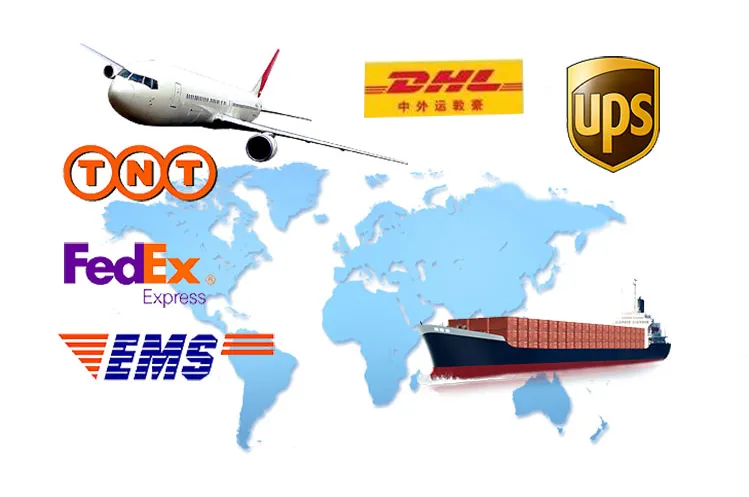 1. Why consult us?
· We have 18 years of factory, rich experience and strong customization ability to meet your needs to the greatest extent. · We have long-term and stable material suppliers with reliable sources and strong timeliness. · Strict QC factory - There are at least 4 QCs in the production process to ensure product performance. · Strong technical team - solve problems quickly, creatively design new products, the latest RFID products come from us.
2. Can you provide free samples?
· Yes, we are happy to send you some samples for your reference. Samples are free, you just need to deal with shipping.
3. Can you customize products?
· All our products can be customized including material, size, thickness and logo. We can serve ODM and OEM.
To avoid mistakes,We recommend that customers can provide design files in formats such as AI or PDF. 4. What is the production time? · Sample time: 1-5 days
2. Bulk order 7-15 days . For large orders, please contact our seller .
Note: Our factory can provide flexible production time, if you have requirements for production time,Please contact us and we can support your schedule well.
5. How to solve the quality problem of the product?
· Please don't worry, we will check them one by one before shipment, our factory do 100% QC of products to make sure 100% products are perfect quality before shipment, make sure the quality before you
receive it.
If there is a problem after sale, if a large number of products cannot be used,
we will always solve the problem with you.